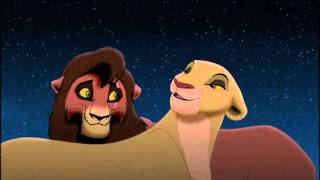 Love Will Find a Way is the last song played in the film, and also has a recap done durring the endcredits
Kiara: In a Perfect World
One we've never known,
We would never need to face the world
Alone.
They can have their world
We'll create our own.
I may not be brave
Or Strong
Or smart.
But somewhere in my secret heart
I know
Love Will Find a Way
Anywhere I go
I'm home
If You are there besides Me
Like Dark
Turning in to Day.
Somehow, We'll come througe
Now that I've found You,
Love Will Find A Way.
Kovu: I was so Afraid
Now I realise
Love is Never wrong
And so, It never Dies.
Theres a Perfect World
Shining in
Your Eyes
Both: And if Only they could feel it too,
The Happiness
I feel with You,
They'd Know
Love Will find a Way
Anywhere we go,
We're Home.
If We are there Together.
Like Dark Turning in To Day,
Somehow, We'll come througe,
Now that i've found You
Love Will Find a Way
I Know
Love Will find A Way.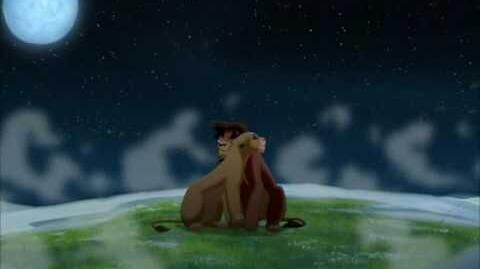 Ad blocker interference detected!
Wikia is a free-to-use site that makes money from advertising. We have a modified experience for viewers using ad blockers

Wikia is not accessible if you've made further modifications. Remove the custom ad blocker rule(s) and the page will load as expected.